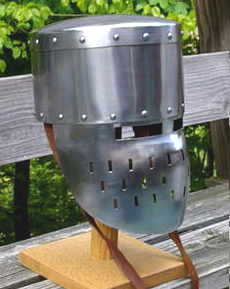 Helmet based on Wells Cathedral carvings, early 13th century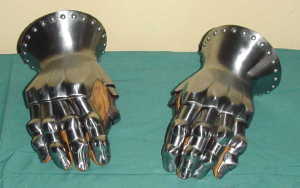 Late 14th century gauntlets. These are made from 1050 spring steel. The cuffs are raised from one piece.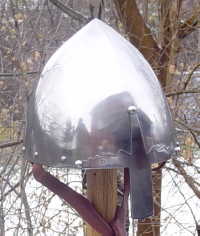 St. Wenceslaus Helmet. This helmet was raised from .063 mild steel.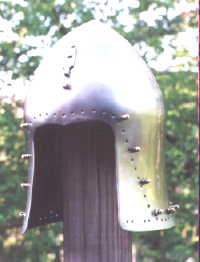 Barbuta, Late 14th Century. Based on A74 in the Wallace Collection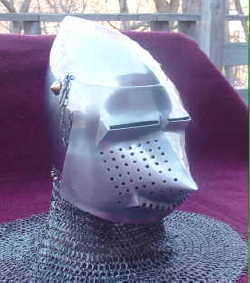 Bascinet, North Italian, circa 1380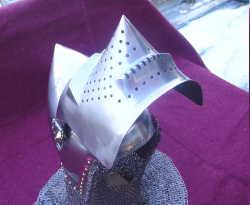 This bascinet was raised from 4130 steel. The skull was raised from a welded cone, while the visor was raised from a flat sheet.